We went in to have the ultra sound done on September 22nd and found out that we have a girl on the way! I got to see her brain, which is ALL there, hands, feet, fingers, toes, a spine, ribs, and she even has a round belly! She's got good bones and a strong heart beat. I've got pictures but there not quit as cool as the ultra sound show.

Randy's mom screamed and wept hysterically and had to make 2 trips to the bathroom when she saw the pics and heard the news! Then we rode with her to the store she she could make copies. I've never seen her move so fast!

Then we told my dad and gave him copies. He dug out his old "It's a Girl" pin and gave it to Randy but wanted it back so he could run around and brag to his buddies around town!

Sometime this month, we're going to have an ultra sound DVD made.

Her name will be Talea Suzanne Doherty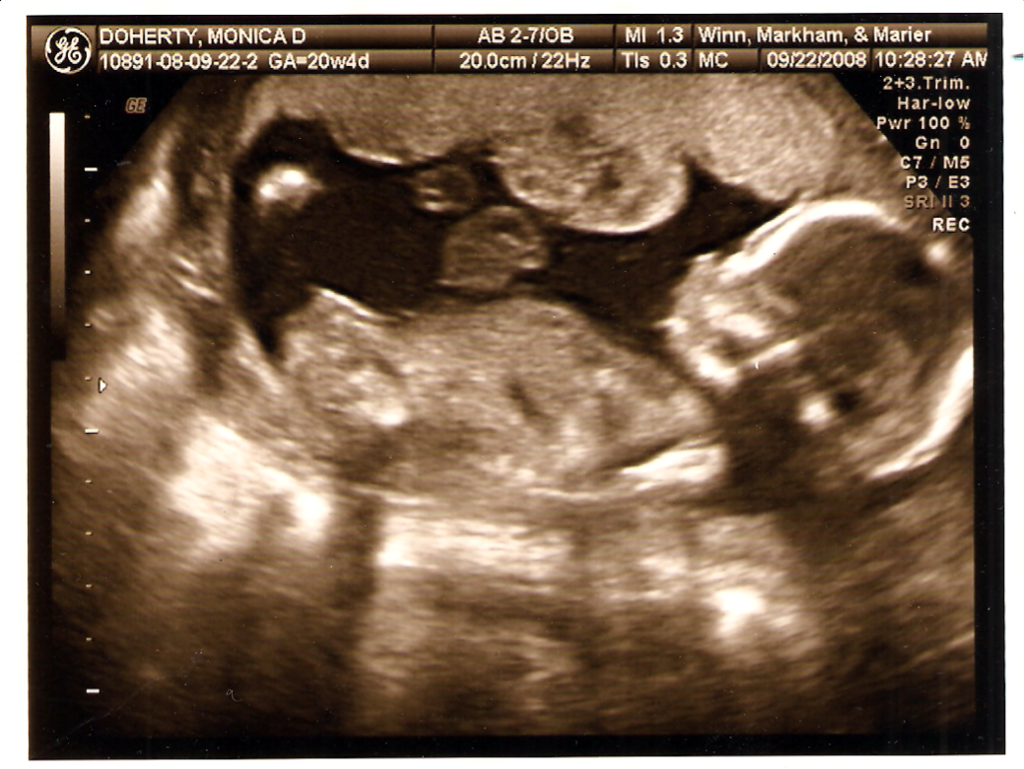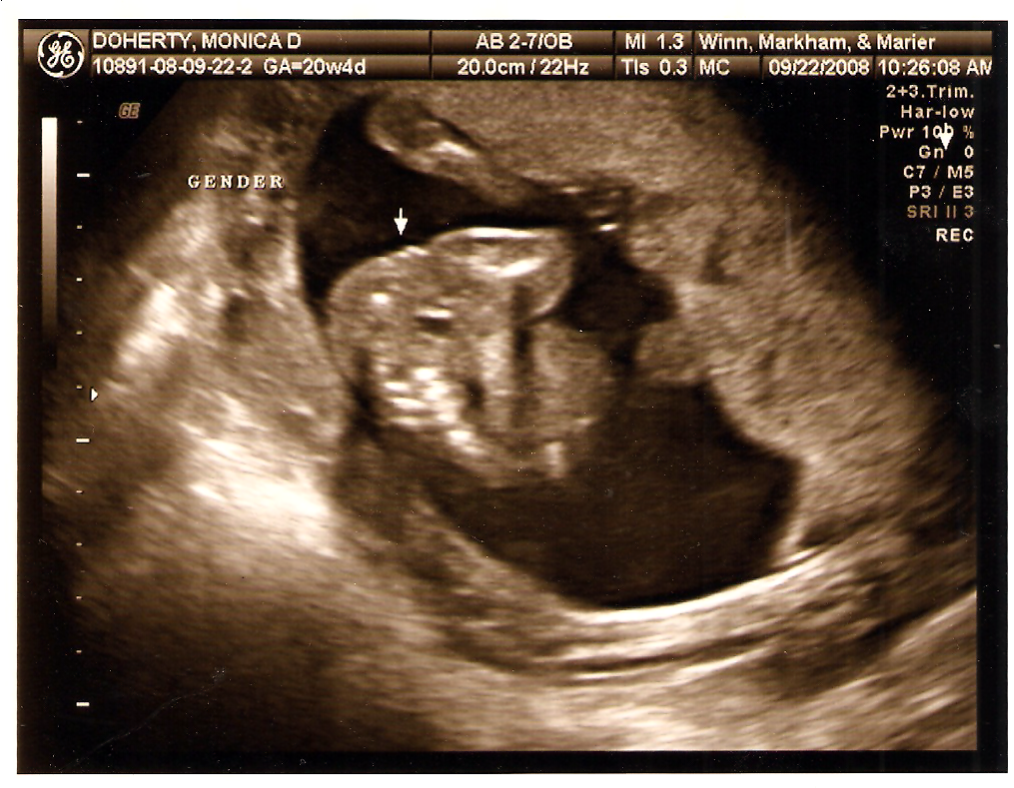 She has, without a doubt, gotten much bigger since these were taken because I'm showing more and she's becoming quite active!